Thompson-Okanagan Office
Sean Henderson
Phone: 250-241-7757
Email: sean@equityvcs.com
Kelowna, BC
South Coast
Reid Umlah
Phone: (604) 466-9301
Email: reid@equityvcs.com
Maple Ridge, BC

Sean Henderson
Phone: 250-241-7757
Email: sean@equityvcs.com
Kelowna, BC
BC Regional Map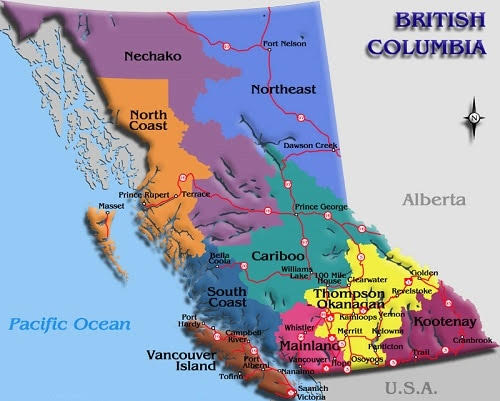 During my time in the appraisal profession my responsibilities have included providing real estate valuation, consulting, planning and market intelligence to a variety of individual, corporate and institutional clients.
I have completed assignments on an assortment of properties including: retail, office, industrial, institutional, multi family and single family residential, agricultural, Right-Of-Way and first nations reserve. Also vacant land for residential lot subdivision, commercial development, industrial development and multi unit residential development.
These assignments have been provided for a variety of purposes including: mortgage financing, actual cash value for insurance, government acquisition, expropriation and sales and estate planning.
Contact Form for Sean Henderson